Order
Would you like to arrange professional and high-quality moving services in the East Midlands, and are you looking for a professional moving company? Do you need a reliable company from The United Kingdom of Great Britain and Northern Ireland to relocate your residential or commercial premises? We are a professional and experienced international moving company. Our franchisee and partner branches, operating in the East Midlands region area, will gladly and quickly provide you with moving services. Our franchise network EXTRA SERVICES will provide seamless and top-quality residential and commercial removals of any size and dimension, even anywhere else in outside the territory East Midlands region. Just fill out the simple online order form and wait for our technician to call you. We can arrange to move residential premises, such as relocating apartments, houses, basements, cottages and chalets, villas and apartment buildings. We also provide relocation of non-residential premises such as offices, companies or warehouses, restaurants, businesses, bars, pubs and dining rooms, hotels, hostels, guesthouses and motels. Moreover, we can also arrange relocation of shops, stores, hairdressing salons, schools, nurseries, offices or institutions. We will relocate your residential and non-residential premises according to your requirements and wishes within your chosen timeframe. All residential and non-residential removals in the East Midlands provided by our international franchise network EXTRA SERVICES automatically include the assembly and disassembly of furniture or kitchen sets. Moreover, we supply the necessary packing materials and moving boxes automatically for residential and commercial moves as part of our standard services.
Radius of our services
Our international company EXTRA SERVICES provides comprehensive services not only in in the East Midlands but also while moving to the East Midlands, from the East Midlands or around the East Midlands! We don't offer the cheapest relocation in the East Midlands; however, we provide professional, reliable and quality services by true experts. Before ordering the shipping and handling services we provide, please see our moving prices (see price list moving East Midlands region).
Within East Midlands region, we provide moving services mainly in the cities of Northamptonshire, Leicestershire, Derbyshire, Nottinghamshire, Lincolnshire, Rutland and their surroundings.
Other services offered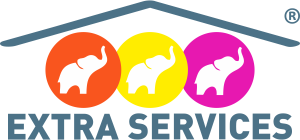 Are you looking for a company that can arrange other professional services in addition to moving from our international franchise network EXTRA SERVICES? Would you like to arrange fast and quality clearing services? Request our clearing services. Would you like to arrange reliable cleaning services from experienced workers? Request our cleaning services. Are you interested in professional and high-quality craftsman services or work performed by skilful and skilled craftsmen? Request our craftsman services.