Order
Would you like to arrange professional and high-quality moving services in Greater London, and are you looking for a professional moving company?
Are you looking for expert and professional moving of machinery or production lines in Greater London and searching for a reliable company to provide such services? Do you want to relocate machines, lines or entire plant sites? Would you like to relocate machines from Greater London or vice versa to Greater London? Do you need to move heavy, oversized machinery, complex production lines, or entire companies?
We have the experience and skills
This kind of moving operation is frequently a very complex and demanding process requiring experience, knowledge and organisational and logistical skills. Our international franchise company EXTRA SERVICES can offer you these skills in in Greater London and the surrounding area. We will arrange comprehensive services when moving your machines or machinery, presses, CNC machines or assembly lines. We can move and transport ships, aeroplanes and historical equipment.
Experts on the job
We are adequately equipped and have experienced professionals who can handle any situation when moving oversized equipment and items. Our service includes providing all the equipment, tie-down straps designed for this type of removal, and packing materials. We can even arrange for the de-installation and subsequent installation of the machines to their original condition. Use our order form, and please wait for a call from our expert technicians.
Radius of our services
Our international company EXTRA SERVICES provides comprehensive services not only in in Greater London but also while moving to Greater London, from Greater London or around Greater London! We don't offer the cheapest relocation in Greater London; however, we provide professional, reliable and quality services by true experts. Before ordering the shipping and handling services we provide, please see our moving prices (see price list moving Greater London region).
Other services offered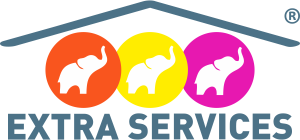 Are you looking for a company that can arrange other professional services in addition to moving from our international franchise network EXTRA SERVICES? Would you like to arrange fast and quality clearing services? Request our clearing services. Would you like to arrange reliable cleaning services from experienced workers? Request our cleaning services. Are you interested in professional and high-quality craftsman services or work performed by skilful and skilled craftsmen? Request our craftsman services.