Order
Would you like to arrange professional and high-quality moving services in the North West region, and are you looking for a professional moving company? Do you need to move from the North West region to a foreign country? Do you need to relocate your entire household or company from the North West region to a foreign country? Or do you want to move to the North West region from abroad? The international relocation company EXTRA SERVICES will handle the entire international relocation process to any European country. We dispose of our vehicles from 3.5 to 24 tonnes. Everything will be expertly loaded and transported according to your specifications. We provide comprehensive international removals and transport, even if you need air, train or ship transport for a particular removal. We will arrange everything necessary, from securing space on the ferry, arranging the container, customs clearance, and transporting and unloading the items to be moved to the destination. Don't worry about it; leave it to us. All you must do is accept your belongings at in the North West region or elsewhere in Europe.
Radius of our services
Our international company EXTRA SERVICES provides comprehensive services not only in in the North West region but also while moving to the North West region, from the North West region or around the North West region! We don't offer the cheapest relocation in the North West region; however, we provide professional, reliable and quality services by true experts. Before ordering the shipping and handling services we provide, please see our moving prices (see price list moving North West region).
Our company will provide you international moving to all European countries: to Germany, Poland, Austria, Slovakia, Czechia, Albania, Andorra, Belgium, Bulgaria, Bosnia and Herzegovina, Switzerland, Denmark, Estonia, Finland, Greece, Croatia, Hungary, Ireland, Italy, Liechtenstein, Latvia, Luxembourg, Lithuania, North Macedonia, Montenegro, Portugal, Romania, Serbia, Slovenia, Sweden, Kosovo, Netherlands, Spain, France and Cyprus.
Within North West region, we provide moving services mainly in the cities of Greater Manchester, Lancashire, Cheshire, Merseyside, Cumbria and their surroundings.
Other services offered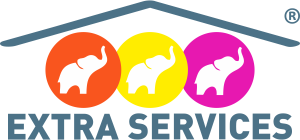 Are you looking for a company that can arrange other professional services in addition to moving from our international franchise network EXTRA SERVICES? Would you like to arrange fast and quality clearing services? Request our clearing services. Would you like to arrange reliable cleaning services from experienced workers? Request our cleaning services. Are you interested in professional and high-quality craftsman services or work performed by skilful and skilled craftsmen? Request our craftsman services.