Order
Would you like to arrange professional and high-quality moving services in the West Midlands, and are you looking for a professional moving company? Do you want to arrange a house removal in the West Midlands? Whether it's a family home or an apartment building, our professional moving company operating in West Midlands region will gladly handle moving services for you. Through our international franchise network EXTRA SERVICES, we can arrange a comprehensive and hassle-free relocation of all your home furnishings and equipment, even anywhere in outside the territory West Midlands region. Whether you are moving out of your house or into another in the West Midlands, we can ensure that the moving is as hassle-free as possible. Every relocation is a daunting task and requires specific skills and organisational experience. Our company has the knowledge and skills to move your family home, apartment building or villa. We operate our removal vans from 3.5 to 24 tonnes, so it doesn't matter how big the house is, you need to move. We will take care of your entire moving process, ensuring you get the right moving trucks and the correct number of trained movers with all the necessary equipment and packing materials.
Radius of our services
Our international company EXTRA SERVICES provides comprehensive services not only in in the West Midlands but also while moving to the West Midlands, from the West Midlands or around the West Midlands! We don't offer the cheapest relocation in the West Midlands; however, we provide professional, reliable and quality services by true experts. Before ordering the shipping and handling services we provide, please see our moving prices (see price list moving West Midlands region).
Within West Midlands region, we provide moving services mainly in the cities of West Midlands, Staffordshire, Warwickshire, Herefordshire, Shropshire, Worcestershire and their surroundings.
Other services offered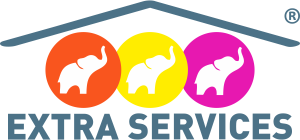 Are you looking for a company that can arrange other professional services in addition to moving from our international franchise network EXTRA SERVICES? Would you like to arrange fast and quality clearing services? Request our clearing services. Would you like to arrange reliable cleaning services from experienced workers? Request our cleaning services. Are you interested in professional and high-quality craftsman services or work performed by skilful and skilled craftsmen? Request our craftsman services.