Order
Would you like to arrange professional and high-quality cleaning in Scotland services, and are you looking for an experienced and reliable cleaning company providing such services in Scotland? Are you looking for a reliable company for office cleaning in Scotland? We are a professional cleaning company in the Scotland region area. Our international franchise company EXTRA SERVICES will arrange and provide you with professionally done cleaning of your office(s) outside the territory Scotland region. We can arrange one-off and regular office cleaning services in Scotland and the surroundings of Scotland region at the most convenient dates and time intervals. Standard office cleaning in Scotland includes dusting and cleaning, tidying office furniture, vacuuming or mopping carpet, washing windows, removing rubbish, cleaning toilets, mopping floors and washing all doors. We will keep your office space in Scotland clean so you can enjoy a lovely and clean office daily. If you have other requests concerning office cleaning, we will try to meet them. Our office cleaning services include all the products necessary for office cleaning in Scotland.
Radius of our services
EXTRA SERVICES is the largest international franchise network providing all cleaning services, including window cleaning, not only in in Scotland but also throughout the European Union! We do not offer the cheapest cleaning services in in Scotland; however, we offer reliable and high-quality services carried out by experienced franchisees and partners of this international network. Please check our prices for cleaning services before ordering our services (see price list cleaning Scotland region).
Within Scotland region, we provide cleaning services mainly in the cities of Stirling, Moray, Na h-Eileanan Siar, Highland, Dumfries a Galloway, East Renfrewshire, North Lanarkshire, Argyll a Bute, Edinburgh, East Dunbartonshire, West Dunbartonshire, East Ayrshire, Falkirk, Aberdeen, Aberdeenshire, West Lothian, Renfrewshire, Scottish Borders, Angus, Shetland, Orkney, East Lothian, Perth a Kinross, Inverclyde, South Ayrshire, Midlothian, Glasgow, North Ayrshire, Clackmannanshire, Dundee, Fife, South Lanarkshire and their surrounding areas.
Other services offered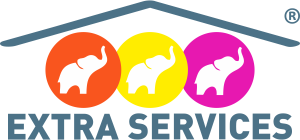 If you are interested, we can also arrange other professional services in addition to cleaning provided by our international franchise network EXTRA SERVICES? Would you like to arrange fast and quality moving services? Request our moving services. Would you like to arrange reliable clearing services from experienced workers? Request our clearing services. Are you looking for someone to arrange professional and high-quality craftsman services or work performed by skillful and skilled craftsmen? Request our craftsman services.