Order
Would you like to arrange professional and high-quality moving services in Scotland, and are you looking for a professional moving company? Are you looking for a reliable moving company to arrange your relocation in Scotland? The international franchise network EXTRA SERVICES was founded in 2006. It has dozens of branches of individual franchisees and partners in the EU providing moving services. Given the fact that these franchisees and partners are not just employees but well-trained and experienced relocation experts providing their services to a high and consistent standard under the EXTRA SERVICES brand and that they make moving their direct specialisation and livelihood, we have achieved the utmost friendliness and dedication to all clients and customers using our services. We have vehicles ranging from 3.5 to 24 tonnes at our disposal. The moving services these professionals provide are of the highest standard in in Scotland and anywhere outside the territory Scotland region. We use professional equipment, great experience, communication, professionalism, punctuality, dedication, and diligence - all the franchisees and partners of the EXTRA SERVICES network have set high standards in providing all services in in Scotland.
Radius of our services
Our international company EXTRA SERVICES provides comprehensive services not only in in Scotland but also while moving to Scotland, from Scotland or around Scotland! We don't offer the cheapest relocation in Scotland; however, we provide professional, reliable and quality services by true experts. Before ordering the shipping and handling services we provide, please see our moving prices (see price list moving Scotland region).
Within Scotland region, we provide moving services mainly in the cities of Fife, Scottish Borders, Perth a Kinross, Angus, Midlothian, North Lanarkshire, Falkirk, Edinburgh, Moray, Na h-Eileanan Siar, Aberdeenshire, North Ayrshire, East Ayrshire, Glasgow, Renfrewshire, Clackmannanshire, West Lothian, Aberdeen, Argyll a Bute, Highland, East Renfrewshire, East Dunbartonshire, Inverclyde, East Lothian, West Dunbartonshire, South Ayrshire, Orkney, South Lanarkshire, Stirling, Dumfries a Galloway, Shetland, Dundee and their surroundings.
Other services offered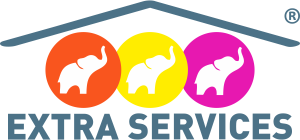 Are you looking for a company that can arrange other professional services in addition to moving from our international franchise network EXTRA SERVICES? Would you like to arrange fast and quality clearing services? Request our clearing services. Would you like to arrange reliable cleaning services from experienced workers? Request our cleaning services. Are you interested in professional and high-quality craftsman services or work performed by skilful and skilled craftsmen? Request our craftsman services.