Order
Would you like to arrange professional and high-quality cleaning in Wales services, and are you looking for an experienced and reliable cleaning company providing such services in Wales? Christmas, the holiday of peace and tranquillity, is approaching, and you need to arrange a professional and impeccable Christmas cleaning in Wales or around Wales region? Are you looking for a reliable cleaning company to provide Christmas cleaning in Wales? Bingo. You have just found such a company! We are an established professional cleaning company in the Wales region area. Our international franchise company EXTRA SERVICES is a network of experienced and trained cleaners who will take care of Christmas cleaning in your apartments, houses, homes, and companies or offices located in Wales and elsewhere outside the territory Wales region. We are prepared to provide seasonal cleaning services such as Easter, Christmas or spring. However, these seasonal cleanings are highly sought-after and often booked months in advance. As these seasonal cleanings are a highly sought-after type of cleaning, we recommend anyone interested to book it well in advance so that we can provide them in Wales at the most suitable date and time. We can also arrange Christmas decorations if you wish, for example. A standard Christmas cleaning in Wales includes a comprehensive cleaning of your entire home and a thorough window and sofa cleaning. We will go the extra mile to ensure your home is in top condition before the festive season. We provide all the products necessary for Christmas cleaning as part of our professional cleaning services in Wales.
Radius of our services
EXTRA SERVICES is the largest international franchise network providing all cleaning services, including window cleaning, not only in in Wales but also throughout the European Union! We do not offer the cheapest cleaning services in in Wales; however, we offer reliable and high-quality services carried out by experienced franchisees and partners of this international network. Please check our prices for cleaning services before ordering our services (see price list cleaning Wales region).
Within Wales region, we provide cleaning services mainly in the cities of Flintshire, Monmouthshire, Caernarvonshire, Brecknockshire, Pembrokeshire, Glamorgan, Merionethshire, Radnorshire, Anglesey, Cardiganshire, Montgomeryshire, Carmarthenshire, Denbighshire and their surrounding areas.
Other services offered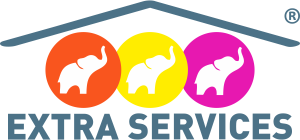 If you are interested, we can also arrange other professional services in addition to cleaning provided by our international franchise network EXTRA SERVICES? Would you like to arrange fast and quality moving services? Request our moving services. Would you like to arrange reliable clearing services from experienced workers? Request our clearing services. Are you looking for someone to arrange professional and high-quality craftsman services or work performed by skillful and skilled craftsmen? Request our craftsman services.