Order
Would you like to arrange professional and high-quality cleaning in Wales services, and are you looking for an experienced and reliable cleaning company providing such services in Wales? Do you need to arrange a thorough and professional disinfection of premises in Wales to eliminate odours, viruses, bacteria or parasites? With our specialised ozone generators, we can ensure perfect disinfection and ozonisation of apartments, houses, offices, hotels, hostels, various production areas, mass transport vehicles or cars. You can request the disinfection and ozonisation services provided by our international franchise network in Wales through
or through the order form.
What is ozonisation?
It is an entirely eco-friendly and the most effective method of sterilising, which converts oxygen into ozone using ozone generators. Once the device has been switched off, the ozone is continuously decomposed back into oxygen; therefore, there are no residual harmful substances.
What can ozone destroy?
Ozone kills all moulds, bacteria, viruses and coronaviruses, including SARS-CoV-2, pathogens, allergens or dust mites. Moreover, it also removes unpleasant odours from cigarettes, pets, glues, paints, sweat and more.
Where can ozone be used?
Ozone is 3,000 times more effective as a disinfectant than chlorine, penetrating every nook and cranny of various materials. Therefore, it is currently applied not only in homes, offices, or accommodation facilities but also in the health care sector, especially in hospitals, doctor's offices and waiting rooms, nursing homes, and homes for the elderly. This method is recently used in public transport to disinfect and remove odours in trams, buses, trains and planes, as it reliably destroys 100% of all viruses, bacteria and odours.
Radius of our services
EXTRA SERVICES is the largest international franchise network providing all cleaning services, including window cleaning, not only in in Wales but also throughout the European Union! We do not offer the cheapest cleaning services in in Wales; however, we offer reliable and high-quality services carried out by experienced franchisees and partners of this international network. Please check our prices for cleaning services before ordering our services (see price list cleaning Wales region).
Within Wales region, we provide cleaning services mainly in the cities of Denbighshire, Anglesey, Merionethshire, Caernarvonshire, Carmarthenshire, Flintshire, Glamorgan, Montgomeryshire, Brecknockshire, Radnorshire, Cardiganshire, Monmouthshire, Pembrokeshire and their surrounding areas.
Other services offered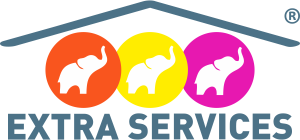 If you are interested, we can also arrange other professional services in addition to cleaning provided by our international franchise network EXTRA SERVICES? Would you like to arrange fast and quality moving services? Request our moving services. Would you like to arrange reliable clearing services from experienced workers? Request our clearing services. Are you looking for someone to arrange professional and high-quality craftsman services or work performed by skillful and skilled craftsmen? Request our craftsman services.