Order
Would you like to arrange professional and high-quality moving services in the West Midlands, and are you looking for a professional moving company? Do you require high-quality and reliable moving of precious art objects, paintings, antiques or other valuable, important or fragile items in the West Midlands or anywhere else outside the territory West Midlands region? Are you looking for a company that will move such items with due care and guarantee? Reach out to our international network of professionals EXTRA SERVICES. For decades, we have provided our clients in the West Midlands and all over Europe with superior moving services, focusing on moving artwork, antiques and other valuable and precious articles. Our franchisees and partners are insured and have been trained extensively in handling such items with due care and ensuring they are transported and moved as safely as possible. We will gladly assist you in arranging the moving of paintings, sculptures or other art objects and works of art within the West Midlands region area.
Radius of our services
Our international company EXTRA SERVICES provides comprehensive services not only in in the West Midlands but also while moving to the West Midlands, from the West Midlands or around the West Midlands! We don't offer the cheapest relocation in the West Midlands; however, we provide professional, reliable and quality services by true experts. Before ordering the shipping and handling services we provide, please see our moving prices (see price list moving West Midlands region).
Within West Midlands region, we provide moving services mainly in the cities of Worcestershire, West Midlands, Warwickshire, Staffordshire, Herefordshire, Shropshire and their surroundings.
Other services offered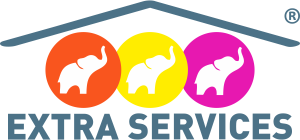 Are you looking for a company that can arrange other professional services in addition to moving from our international franchise network EXTRA SERVICES? Would you like to arrange fast and quality clearing services? Request our clearing services. Would you like to arrange reliable cleaning services from experienced workers? Request our cleaning services. Are you interested in professional and high-quality craftsman services or work performed by skilful and skilled craftsmen? Request our craftsman services.