Order
Would you like to arrange professional and high-quality clearing in Wales services, and are you looking for an experienced and reliable clearing company providing such services in Wales? Do you require clearing services in Wales, and are you looking for a reliable clearing company? The international franchise network EXTRA SERVICES was founded in 2006 and has dozens of branches of individual franchisees and partners in the EU specialising in clearing services. Their staff are not employees but professionally trained clearance experts who provide clearance services to a certain standard under the EXTRA SERVICES network brand; clearing is their primary specialisation and livelihood. Thus, we can ensure that all clients and customers who require clearance services are treated with the utmost friendliness and dedication. Please complete the straightforward order form; our technicians will contact you immediately. These professionals provide top-notch clearing services, not only in Wales and the surrounding areas. All our franchises and network partners of the EXTRA SERVICES network use professional equipment, a uniform corporate identity, communication, insurance, punctuality, reliability, dedication, and diligence - these are the standards in the EXTRA SERVICES network in performing the clearing services.
Radius of our services
EXTRA SERVICES is an international company providing all clearance and disposal work not only in in Wales but also throughout the European Union! We don't offer the cheapest clearing services in Wales; however, we offer professional, reliable and quality services carried out by true experts. Please check our prices for clearance services before ordering our clearance services (see price list removal Wales region).
Within the entire Wales region, we offer clearing services mainly in the following cities Merionethshire, Caernarvonshire, Denbighshire, Radnorshire, Cardiganshire, Flintshire, Pembrokeshire, Montgomeryshire, Carmarthenshire, Glamorgan, Anglesey, Monmouthshire, Brecknockshire.
Other services offered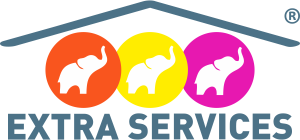 If you are interested, we can also arrange other professional services in addition to clearing provided by our international franchise network EXTRA SERVICES? Would you like to arrange fast and quality moving services? Request our moving services. Would you like to arrange professional and high-quality craftsman services or work performed by skilful and skilled craftsmen? Request our craftsman services. Would you like to arrange reliable cleaning services from experienced workers? Request our cleaning services.